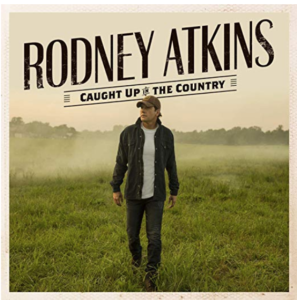 Conditions: Perfect
15 PAX in Attendance: Tebow, Stats, Typo+, Nimbus1500, Creeper, TV Guide, Nacho, Snowball, NumbTucks, Barney, Staples, Mickey, Kermit, Toad & Ragdoll .
PreParty: Partner swap Prairie Grass Pullups (50 total) with AMRAP HipDips while the Medic played us some "Egg Suck and Ride"
Warm up:
Oval up…struggled with circle early.  Brief disclaimer in to 20 SSH, 10ish Arm Circles both directions and Good Mornings OYO.
Mosey over to Independence, MO (Nolensville First United Methodist Church) to gear up for our journey.
Assemble the Wagons: Partner up
Partner 1 in wide PLANK while Partner two begins their IRON Hulk swapping every set, ascending from 1 Merkin:4 AirPresses to 10 Merkins:40 AirPresses
Our sound track for the morning drew some early mumble chatter…might have been the opening "Square bales, flatbeds" line?  Can't speak for everyone, but it fired me up!
Now that our transportation is taken care of, we rode over to the Kansas River (Mill Creek) via speed mosey.
Ford the River
Crabwalk feet first, then sideways, flip sides then backwards over the bridge.
Short Mosey to the Soccer Field
Bear Hunting
Partner 1 begins Crawl Bear away from Partner 2, while Partner 2 does 5 Pistol Squats on each leg.  Once partner 2 completes his Pistol Squats, he Bear Crawls until he catches Partner 1.  (Flip sides, Rinse and Repeat the length of the high plains of Nebraska (Nolensville Soccer Fields)
Short Mosey
Carry your Kill
Now that we've got lots of bear meat, we need to get it back to the wagon via Partner Carries from the Soccer Fields to Mill Creek Brewery.
Base of the mountain 
The weight of that meat on those wooden wheels gave us fits.  10x (Broken Wheel) One Legged Hops on the Right Leg, 10x CDDs, 10x One Legged Hops on the Left Leg, 10x Mountain Climbers.  Rinse and Repeat from the Mill Creek sign to the other side of the parking lot…to get us to the base of the Rockies.
Quick Mosey
BurpBack Mountain 
Gotta do what you have to keep warm with your partner in the Rockies.  PAX 1 did Politicians up the Hill and Bear Crawled down 2X, while PAX 2 did Burpees then swap.  Only one round for time
Indian Run back to home base
Mary
In honor of the origin of the name Oregon, thought to be from the French Canadian word Ouragan (Hurricane), we completed a quick Hurricane Hoedown.
10 Hands up High Flutter Kick – 10 Slightly Reclined Flutter Kick – 10 Flutter Kicks
Post Party
Nimbus1500, Mickey, Kermit & RagDoll
3X (10) DIDs