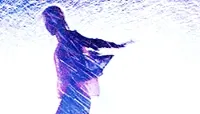 QIC:  Umbrella
PAX: Vegemite, Numb-Tucks, Black Widow, Pop-A-Lock, Offshore, Brown Nose, Umbrella, Baby Scout (FNG)
8 faithful PAX saddled up and didn't let a little rain keep them from getting better this morning.
WOR:
Quick mosey up to parking structure:
SSH x 20; Squat x 10; Forward BAC x 10; Reverse BAC x 10; Air Press x 10; Tempo Merkins x 10; Good Morning x 10; WMH x 10
THANG:
11's…..Worst Merkins & Lt. Dan's
Start at west side of parking garage with 10 Worst Merkins.  Sprint to east side and 3 burpees to exit structure.  Up stairs all the way to Maryland Way. 1 Lt. Dan. Back down stairs and 3 burpees to enter the garage.  Sprint to far side of the garage and get back after it….you know the drill.
Pop-A-Lock came out of the gates like he stole something and never looked back.   Random mumble chatter about the worst merkins… but the PAX put their head down and got to work.  Rain and wind be damned.
Mary:
Flutter Kicks x 20; LBC's x 20; Mariah Carey's x 20; American Hammers x 20
Mosey back to parking lot for COT.
Coffee Q
It is always a pleasure to be with you men…the less than ideal weather makes it that much better.  Good work today.  It was a privilege to lead you all.  Thank you for your example and commitment.
Peace out,
Umbrella