Conditions: Not wet, No Mosquitos & No Sunburns
13 PAX in Attendance: Nimbus (QiC), Numbtucks, Creeper, Gaylord Focker, Stats, GlennGary, Deliverance (New to F3 Nolensville), ShowMe, ProfessorX, Tebow, Huggy, Barney & Old Hickory
Warmorama/Disclaimer: Did a couple arm circles and some leg stretching…not big on warmups…
Warm up 2 (Partner)
50 Pull-ups or Rows w/Apolo Ohno filler between sets.
Mosey to the Bridge (or The Meat of this Q)
Thang One: Bear Square Sequence (Starting Point, BearCrawl Bridge)
The Plan – Between Each 50 Steps, Execute One Bear Square Sequence
Rocky Log Carries – 50 Hops
Duck Walk – 50 Steps (Waddles?)
Crawl Bear to end of Bridge
Due to the narrowness of the Bridge, The Plan Changed ("What Plan" ~Barney) – Now we're going the length of the bridge before each Bear Square.
Bear Crawl
Crab Walk
25 Frog Hops, Lunge Walk to the the Wooded Part, THEN…Bridge Assisted HandStand walks – 25 on each side.  "GET YOUR SQUARE"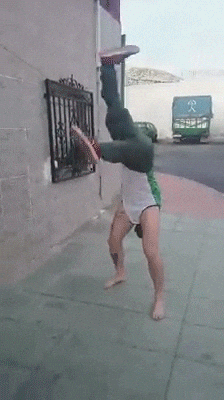 Mosey back to the lot for…
Thang Two: Ab Ripper HIIT – One Min On, 10 Sec Rest
Switches
Plank
Floating Starfish
Push Planks
Reverse Crunches
Dwarf Kickers
Standing Oblique Crunches
Wine Mixer…Ran out of Time, Dang!
CoT/Numbers/Names
Moleskine
It's good to be home. I'm grateful for this group and how consistent you men are.

Lots of prayer needed.  Continue to pray for LMP's Wife and Fam, Staples' Mom and Sparta's boy.