If Nant'an Q's it…will they come?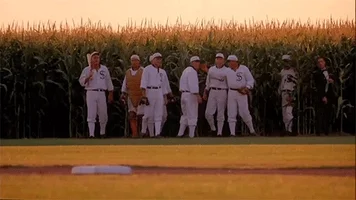 17 (18?) PAX in Attendance:  Tebow, Typo+, ShowMe, TVGuide, Nimbus 1500, Kermit, Staples, OfficeMax (FNG Brandon), NumbTucks, Prof. X (Respect), Huggy, LittleMissPiggy, CheezWhiz, Sparta, Swinger, TrophyWife, Mulligan (FNG AED) & 3D (QiC)
PREParty: 5:15 for a pre-party showing with KermiT, Staples, Numbtucks, TVG, Nimbus & YHC doing a mini Gauntlet with trail running to Defiant and run back with some core and leggies work at the Balls. 3ish miles. great pace. Back with 11 min to spare and stretch.
Preparty (little p): 5:45 Huggy, Typo+ and another pax did some track work…
6am, let's do this!
Warm-Up/Disclaimer:
Jog around to field (then circle up)
SSH IC x 10
IW IC x 10
Tempo Merkins IC x 10
Tempo Squats IC x 10
GM x 3 OYO
The Thang(s) 
Let's prep for Gauntlet and FitTest qualifier and competition with the following:
10 Burpees on the Minute for 10 minutes
NEXT…
Typewriter of Doom where we face the bleachers the entire time and at the goal line lunge walk to the other sideline, then perform 3 HRM, advance 10 yards, then crab-walk to the other sideline and perform 3 Floating Starfish, advance 10 yards, R&R to the 50.
NEXT…
Indian Run double File ~1 mile where we played hackie-sack with Kermit's water-bottle and NT dripped some #crevjuice on the mouth piece…
NEXT…
10 Burpees on the Minute for 10 minutes
Had people wondering if it was Groundhog's day…or: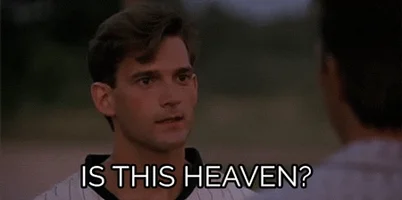 NEXT…
BearBrawl suicides from goalline to 50 every 10 yards flapjack with partner.
Time called!
Mosey to the logo & circle up for some CoT
CoT/Numbers/Names/Christening of FNG
Moleskine
1stF Opportunities: Upcoming Warpath with F3Franklin Oct. 19th 4:30am (plan for 5ish hours) from Armada (Pinkerton Park) & Gauntlet.2 is set to launch in about 5 weeks. Finish IronClad strong and participate in these PREParties on Saturdays…let's do this!
2ndF Opportunity: Bonfire/Football at Typo+'s crib. BYOB. Light refreshments being served…can I suggest wings? 7:30ish.
3rd F opportunity: We concluded the Romans 4-8 reading plan yesterday. I have really enjoyed it. If PAX agree, let's keep it rolling and start the next few chapters next Monday and invite others to join in…AYE?!
What we Learned
Thanks to Kermit & LMP for Coffee!!!
TClaps to TW for the AED!
I am proud of you all! In the 18 months F3Nolensville has been posting there is growth! Let's keep giving it away and inviting/Emotionally-headlocking (EHing) new guys that need this too.
IronClad is Alive and well! Keep logging those posts and 1-3rd F participation!
Staples completed it today! (OH hit it on Monday…but when did he attend Preparties? Hmmm…)
3D, out!